Hey there Curious Aisle Wanderer, fancy meeting you here. A little introduction is probably in order, so here we go.
Curious Elixirs are booze-free craft cocktails, infused with adaptogens to help you unwind.
Our flavors are bold and crafted for the adventurous.
Each elixir is a collaboration between our team of world-class bartenders, herbalists, and food scientists, and we proudly use only organic juices, herbs, spices, roots, barks, and botanicals to make your mouth dance.
Check out our flavors below, and thanks again for stopping by.
For when you need a pick-me-up
Curious No. 1 is a riff on the Negroni, with the added benefit of rhodiola and gentian to boost energy. Best served on a large cube in a rocks glass, garnished with an orange slice or twist.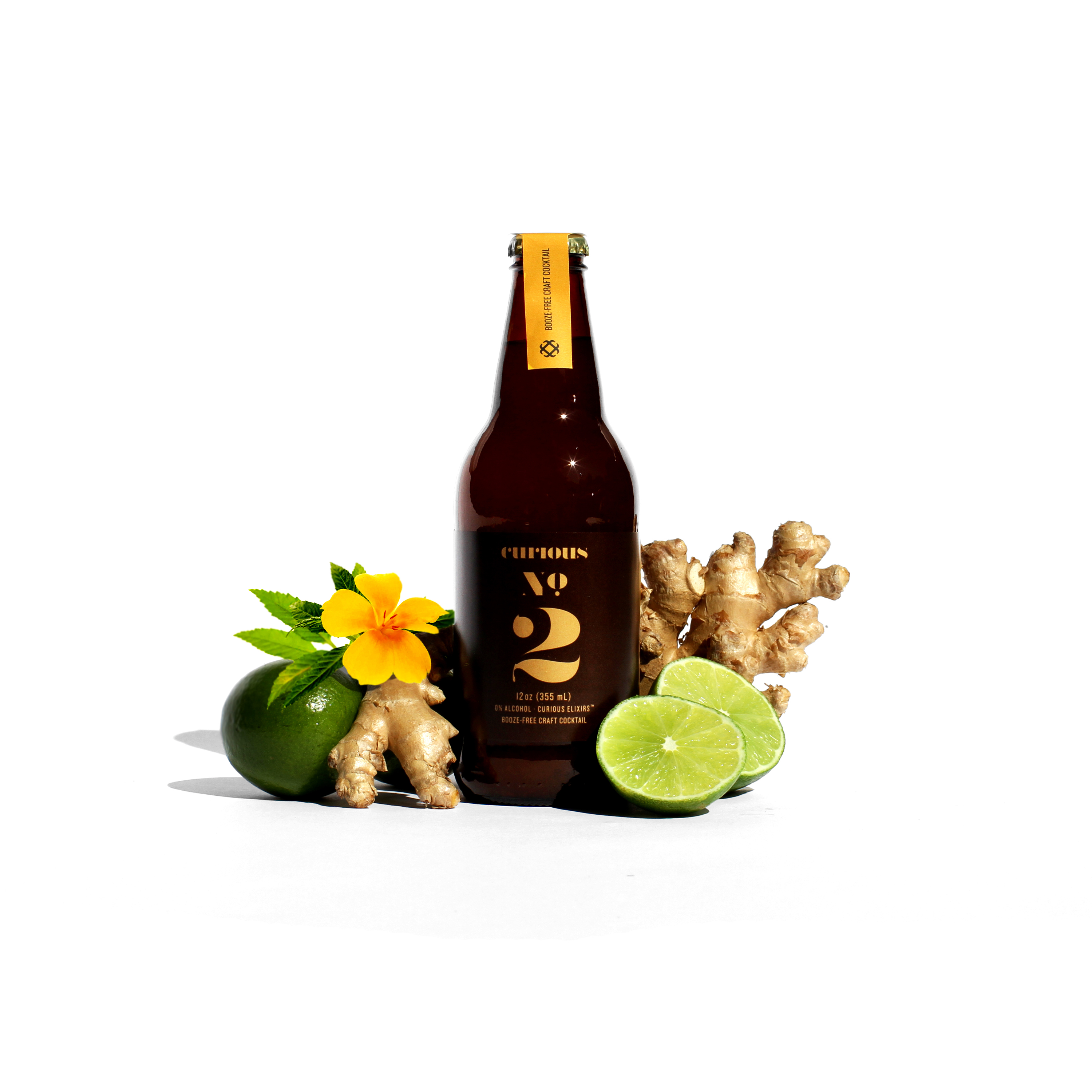 For when you're looking to set the mood
A chance encounter between a spicy margarita and a dark & stormy resulted in Curious No. 2. This flavor contains the aphrodisiac damiana as well as ginger and citrus to help settle any butterflies. Serve up on the rocks with a lime wedge and a salted rim.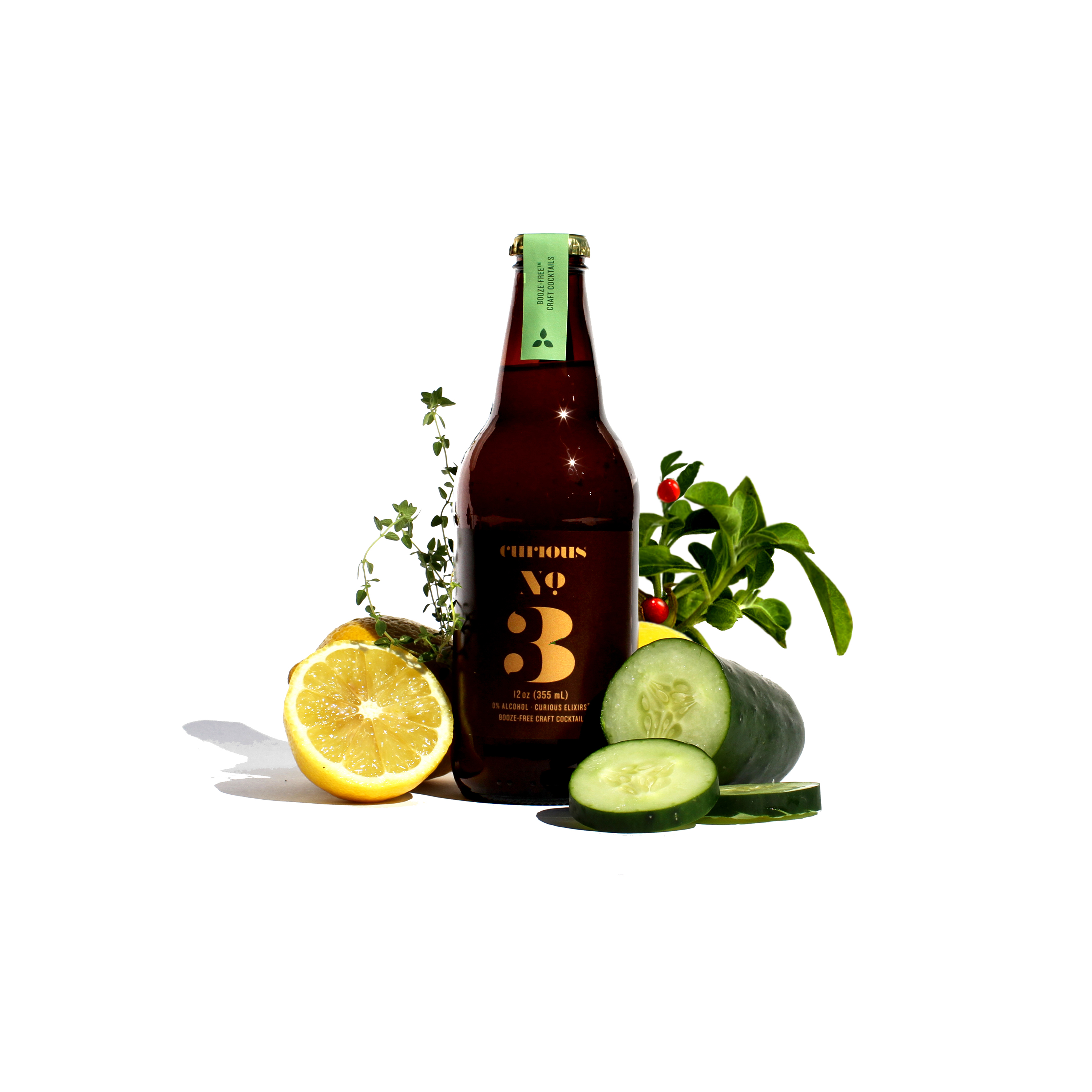 For when you want to relax
Curious No. 3 — Calm, cool, and collected—No. 3 is our riff on the Cucumber Collins with the de-stressing benefits of ashwagandha*. Curious No. 3 is best enjoyed over a large cube or neat, garnished with a lemon peel.
*Those who are pregnant should not consume ashwagandha.
For when you have a busy mind
Curious No. 4 is best described as a Sicilian Blood Orange Green Mandarin Spritz, invoking both the ever-popular Aperol Spritz with the delicate effervescence of Prosecco. Enjoy the de-inflammatory properties of ginseng and turmeric, as well as holy basil to reduce stress. Serve in a wine glass, on the rocks, or neat, garnished with an orange slice.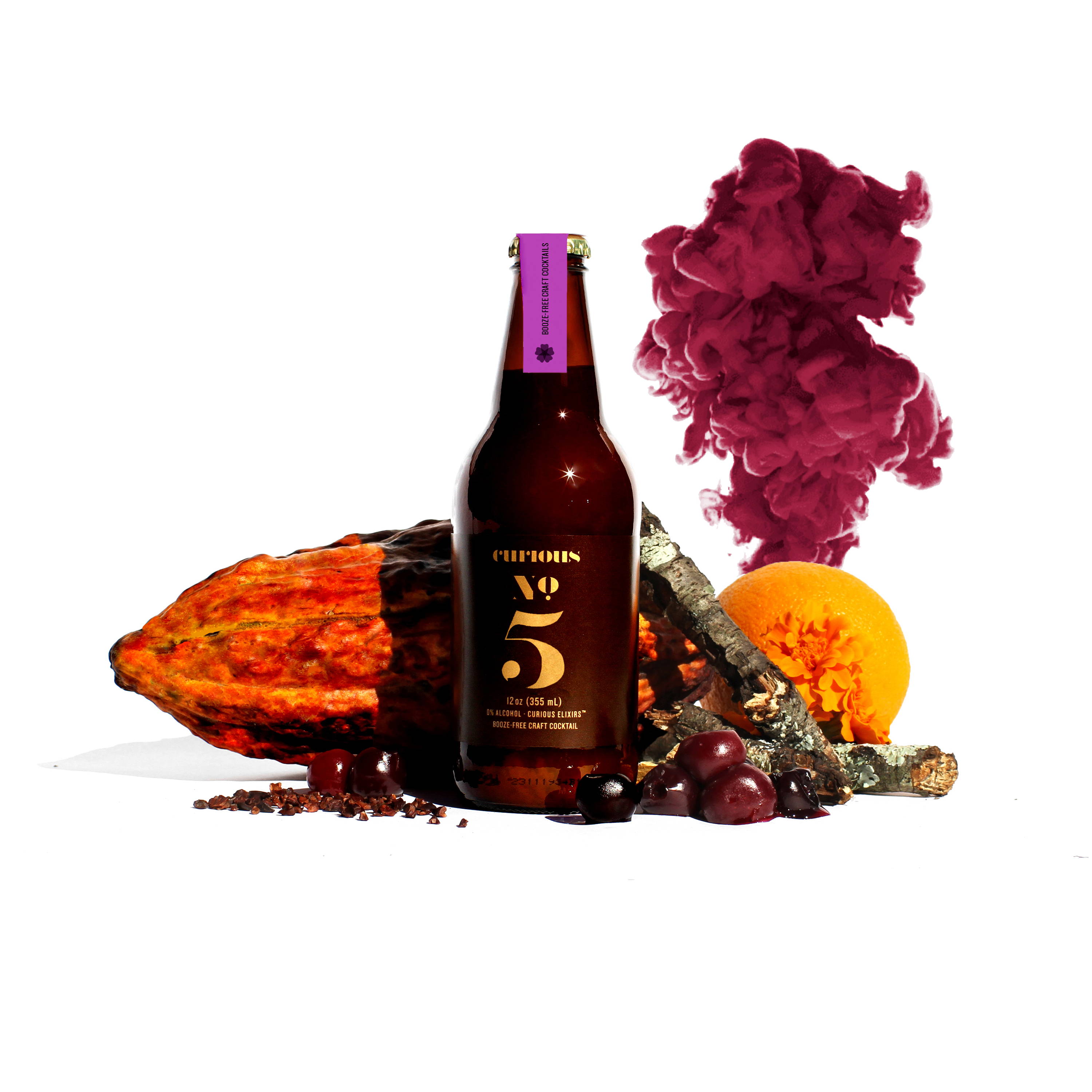 For when your body is craving balance
The latest addition to the line in limited release, Curious No. 5 is our smoked cherry chocolate old fashioned. Spicy, smokey, and oh so luxurious, it's infused with the immunity boost of elderberry, ginger, chicory and cayenne with the power of legendary aphrodisiac shatavari, a body-balancing Ayurvedic ingredient known as "The Queen of Herbs." Best served stirred on the rocks for ten seconds, garnished with orange peel, cherry, rosemary, or purple sage.
---
What They're Saying About Curious
Herby. Complex. Not too sweet. Great for social situations without the hangover.
— Wall Street Journal
This is no syrupy fruit-juice concoction. Curious drinks like a legit adult beverage, with a pleasing complexity and bite. Sober foodies need no longer feel left out.
— NY Times
Non-alcoholic cocktails that are perfect for sober people, or for non-sober people who want to cut back on their drinking but not their partying.
— Refinery29