Discover why Curious 1 & 2
were named
Best
Non-Alcoholic Drinks
for 2021
by
with
The Monthly Variety Pack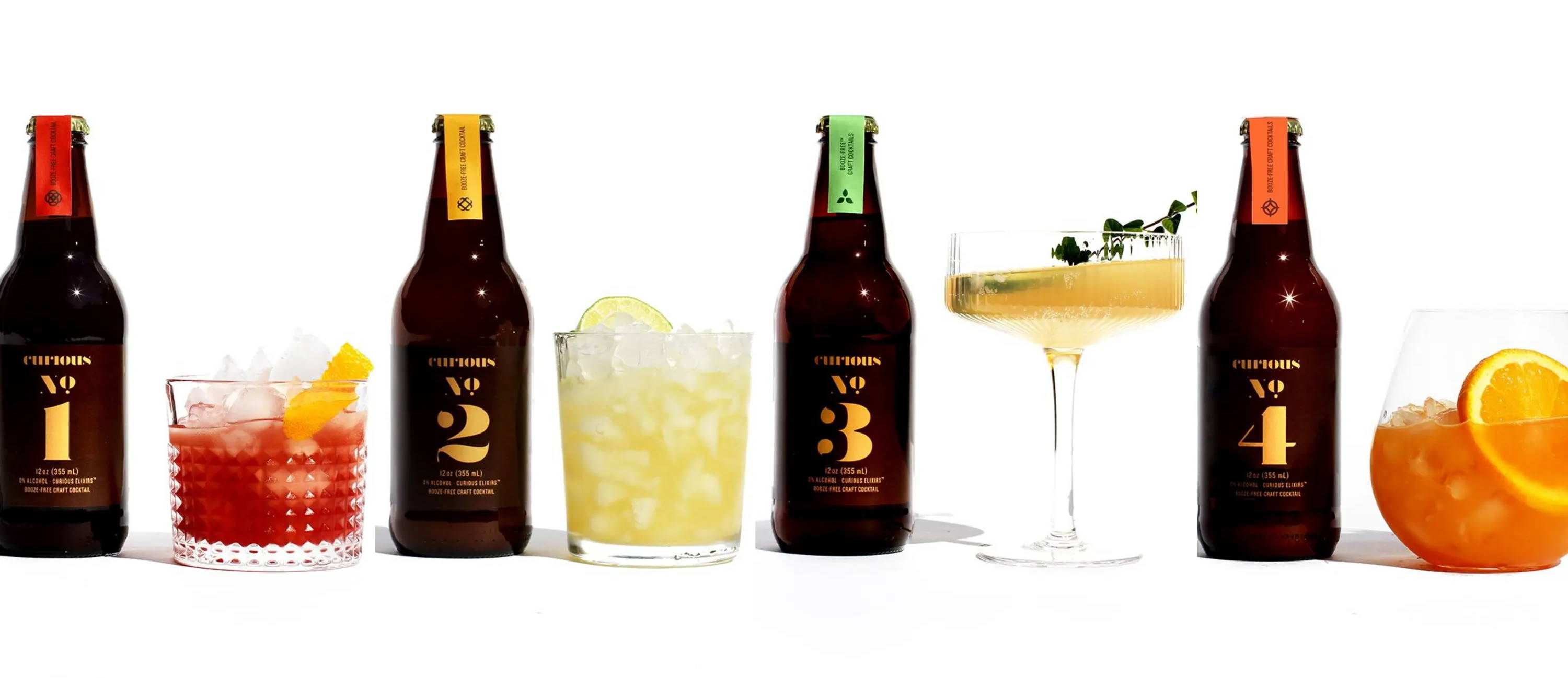 12 bottles (24 cocktails)
for the price of 9
— every month!
( $3.29 per organic, internationally-sourced cocktail )
( best value, most popular)
✰✰✰✰✰
700+ Five-Star Reviews
Each month, you'll receive a variety pack with our favorite flavors of booze-free craft cocktails.
Every Curious Elixir:
is booze-free ✓
is handcrafted in the Hudson Valley ✓
is made from organic ingredients ✓
has no added sugar ✓


Subscribe and get 25% off
every month!
(Reg. price $105).
No commitment; change or cancel anytime.
↓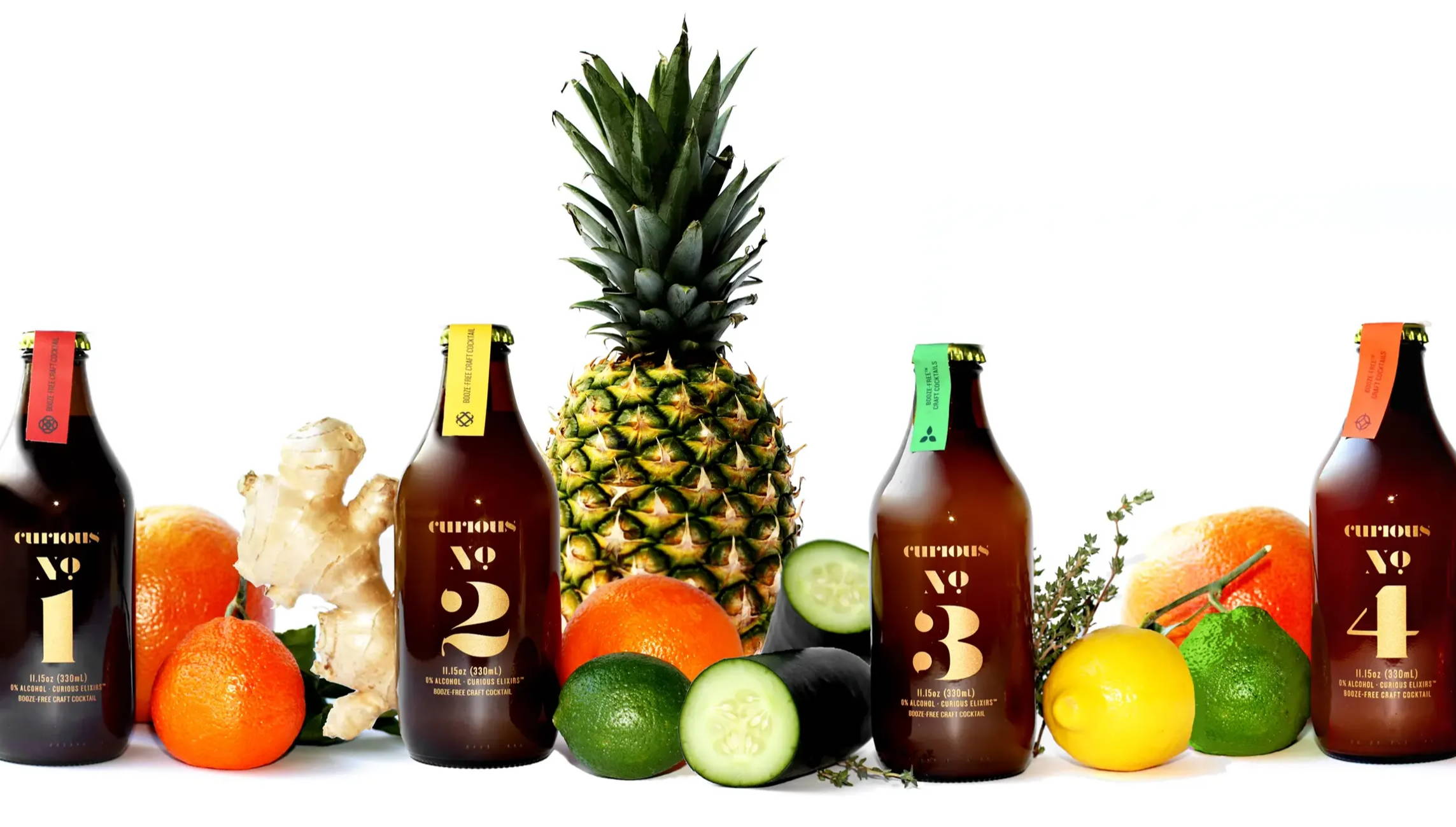 $79, 24 drinks/month, save 25%
$29, 8 drinks/month, save 17%
Sensitive palate, picky or want to try a specific elixir and curious what they taste like?
Each is bold and unusual in its own way...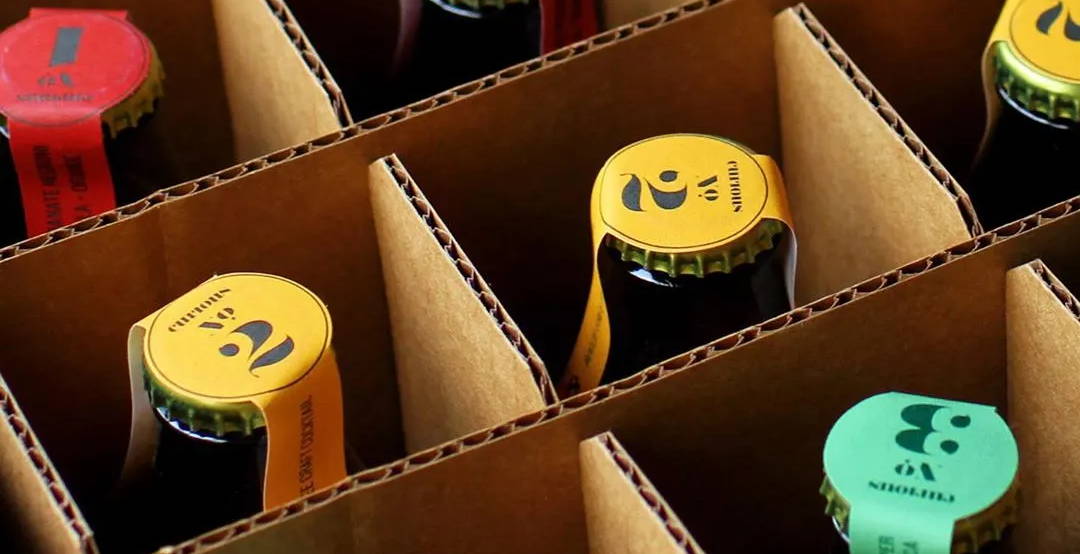 ↓
Curious No. 1 is a bitter pomegranate cocktail inspired by the Negroni, but designed to lift you up with rhodiola.* Lightly carbonated to make your mouth dance. Enjoy over ice or neat in a rocks glass with an orange twist.
*Those with specific health issues should consult with your doctor before consuming rhodiola or other adaptogens. More info on adaptogens here.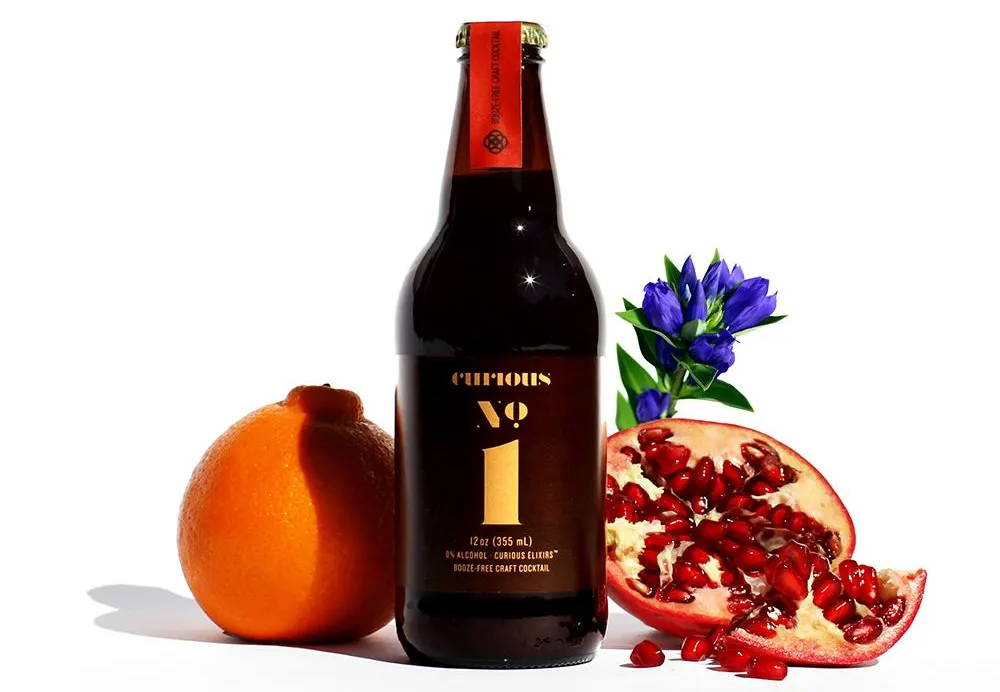 $35, 8 drinks
250+ Five-Star Reviews
✰✰✰✰✰
↓
Curious No. 2 is the spicy lovechild of the pineapple margarita and a Dark & Stormy. It's made with organic citrus, peppers, ginger, and the ancient Mayan herb damiana, to mellow you out while your taste buds tap dance. Enjoy over ice with a lime wedge.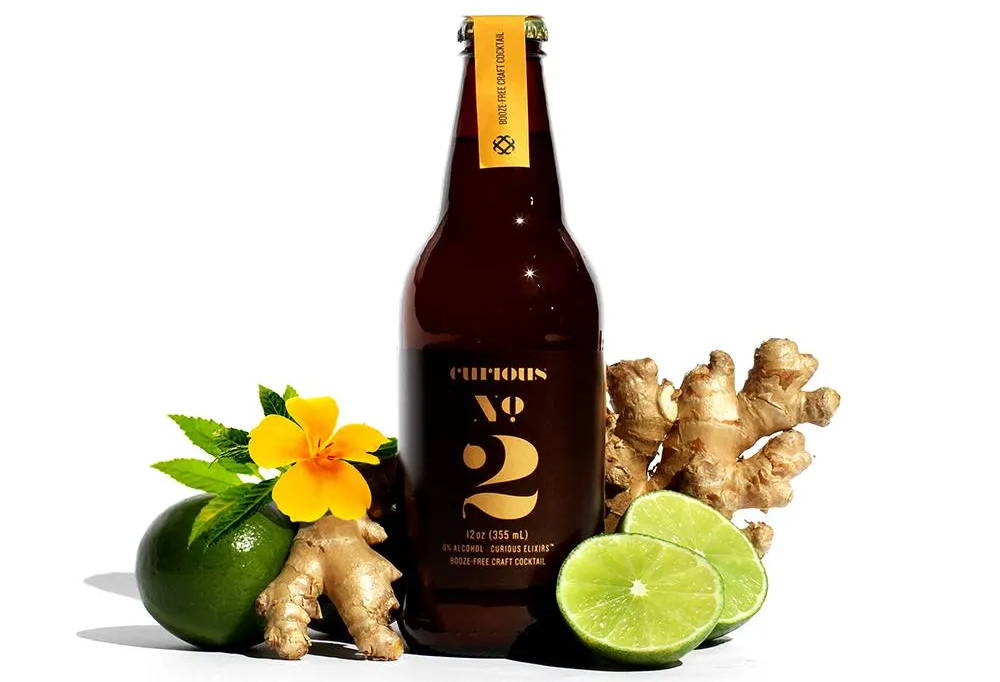 $35, 8 drinks
150+ Five-Star Reviews
✰✰✰✰✰
↓
Curious No. 3 is a beautiful blend of alpine herbs, flowers, cucumber and lemon plus the power of ashwagandha extract (125mg per bottle), and was meticulously designed to both please your palate and help you unwind.*
*Those who are pregnant should not consume ashwagandha, Read more here on the science behind ashwagandha.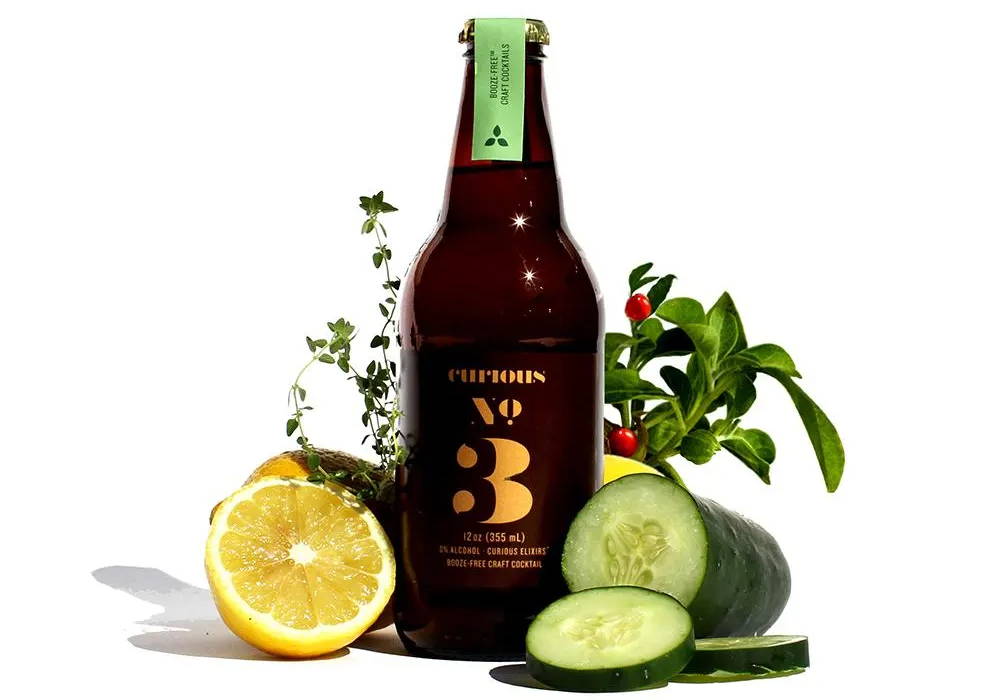 $35, 8 drinks
180+ Five-Star Reviews
✰✰✰✰✰
↓
Curious No. 4 is our version of a classic Italian Spritz, but with blood orange, green mandarin, turmeric and American ginseng to give you a boost, and holy basil (tulsi) to help you de-stress.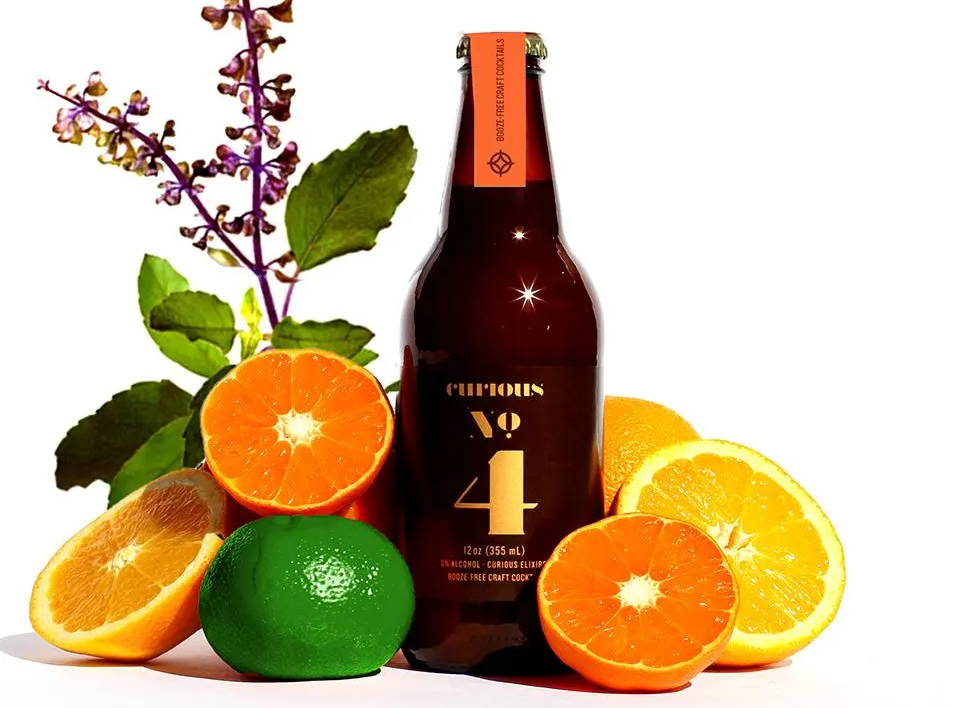 $35, 8 drinks
280+ Five-Star Reviews
✰✰✰✰✰
↓
Curious No. 5 is our smoked cherry chocolateold fashioned is the most complex and luxurious booze-free cocktail yet. Dark cherry's richness gives way to smoke and American oak, then finally dark chocolate and a gentle burn linger like our favorite stirred whiskey drinks.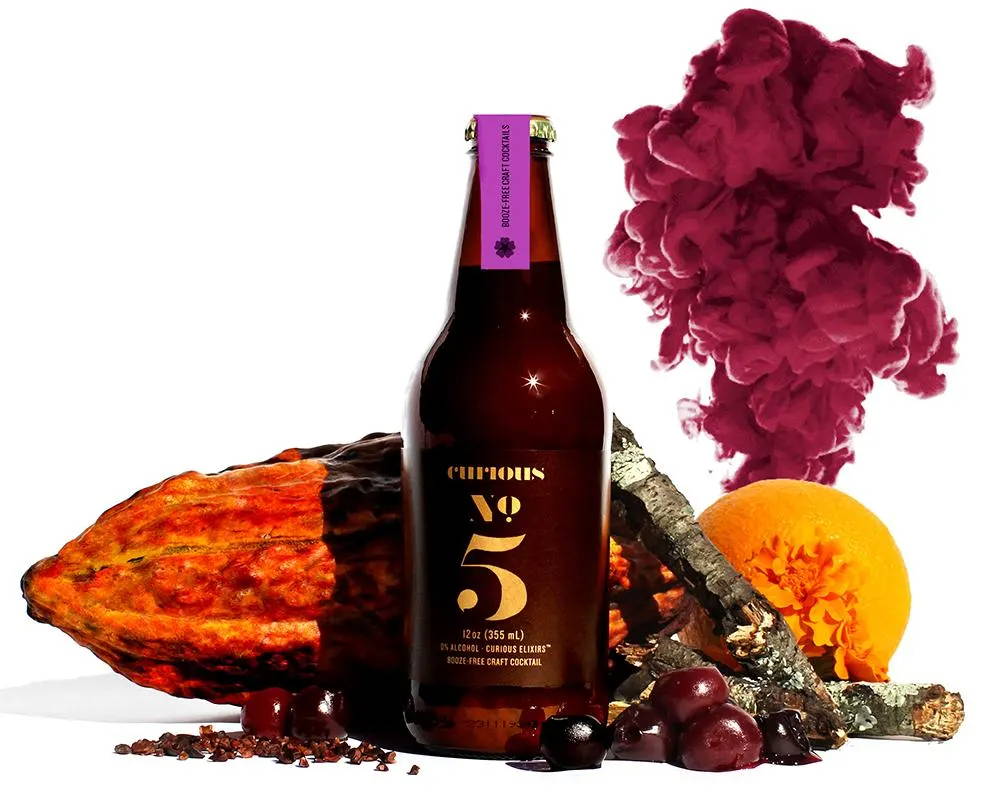 $45, 8 drinks
105 Five-Star Reviews
✰✰✰✰✰
(Hey, it's new!)
...
All our flavors look life-changing?
$79, 24drinks/month, the best value and our most popular option!
Still not curious?
Check out how we got started and how you could: